NieR: Automata Ver 1.1a – What We Know So Far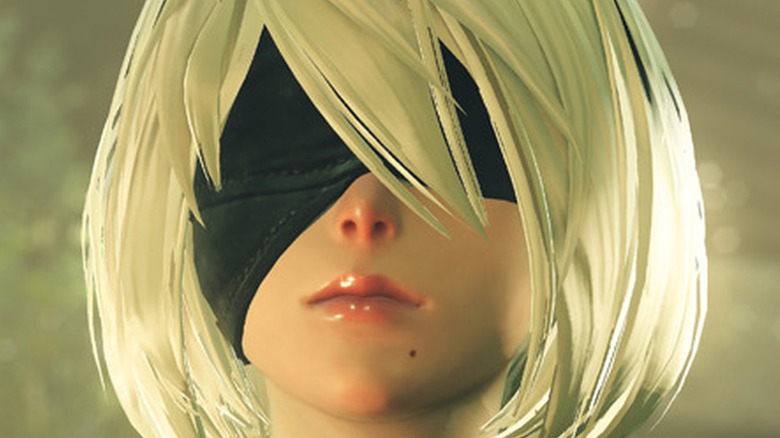 "NieR: Automata's" famed secret room is cool enough, but its finely crafted, layered story that evolves with each playthrough is what truly sets the game apart. The complex battle between alien machines and human-made battle robots has been getting rave reviews (via Metacritic) since it came out in 2017, and carved its name in the annals of gaming. The game combines awesome action with one of the more captivating storylines out there, so in this age of video game-inspired shows like Netflix's "The Witcher" and HBO's upcoming "The Last of Us" adaptation, it was perhaps just a matter of time before "NieR: Automata" would receive an anime adaptation.
The first hints of a "NieR: Automata" anime have been in the air since February 23, when a YouTube teaser announced a "NieR: Automata TV animation project." Fortunately, the "NieR: Automata" faithful now have far more information about the upcoming anime adaptation by A-1 Pictures, which will be called "NieR: Automata Ver 1.1a." Let's take a look at what we know about the project so far.