Actors Reveal Their Best On-Screen Kisses
Movie stars get paid to pretend on camera. They fight, they laugh, they swoon, and they sob all in an attempt to tell meaningful stories and keep us, the general public, thoroughly entertained and engaged. All of that is all in a day's work for a silver-screen celebrity. But when it comes to shooting those iconic kissing scenes we love to watch? Well, the glamorous gig can definitely take a turn from awesome to awkward.
As one can imagine, smooching on set can sometimes feel incredibly uncomfortable keen shoes for an actor. Just think about how you would feel in that situation. But, occasionally, two Hollywood hotties have undeniable chemistry, resulting in an amazing, sexy, and entirely captivating kiss — that just happens to have been caught on camera.
While many A-listers remain tight-lipped about locking lips with co-stars, other celebrities love to kiss and tell. Megan Fox, Zac Efron, Paula Patton, Ethan Hawke, Bryce Dallas Howard, and Sarah Michelle Gellar are just a few Tinseltown talents who have revealed their all-time favorite on-screen kisses. Want to know more? Read on for all the juicy tidbits.
Zac Efron said Zendaya was his greatest on-screen kiss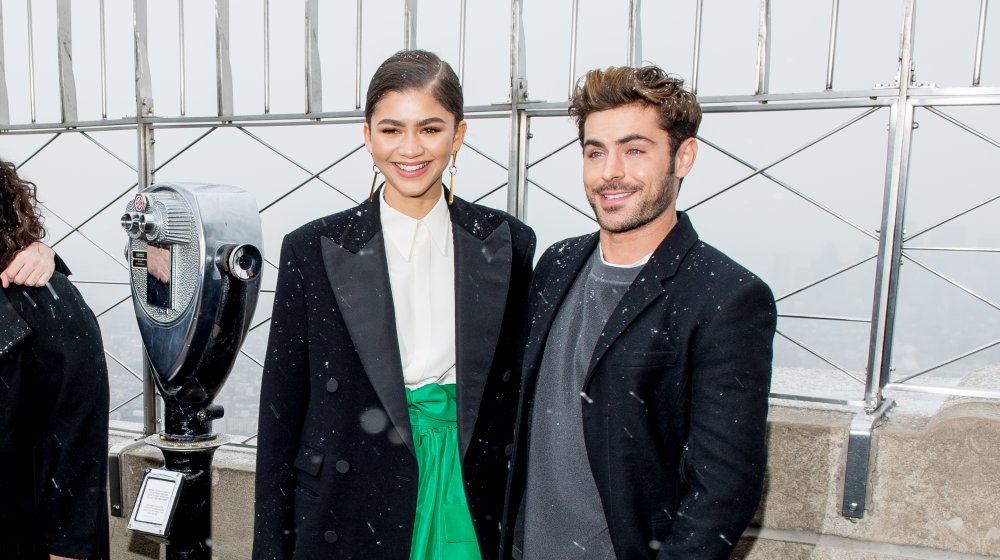 Do not tell Vanessa Hudgens, but her ex-boyfriend and High School Musical co-star, Zac Efron, does not consider her to be his best on-screen kiss (via IMDb). Ouch!
Indeed, the Disney TV tween turned big-time silver screen actor told People that his on-cam romantic romp with Zendaya in the movie The Greatest Showman was actually his  "favorite kiss … ever." He elaborated that the chemistry was real and the nike outlet moment was magical: "At this point for these characters, it's so built up, the tension between them is so strong, and literally, just a glance between them is electric … And when they finally have the courage in that moment to finally connect and get that kiss, it's that epic musical moment," he said.
Zendaya echoed Efron's emotional response to the storied smooch: "It's not just another kiss. It's different. We try to take ourselves out of it and become these two characters, and that's their moment" (via People).
Sharon Stone nodded to Robert DeNiro as her best on-screen kiss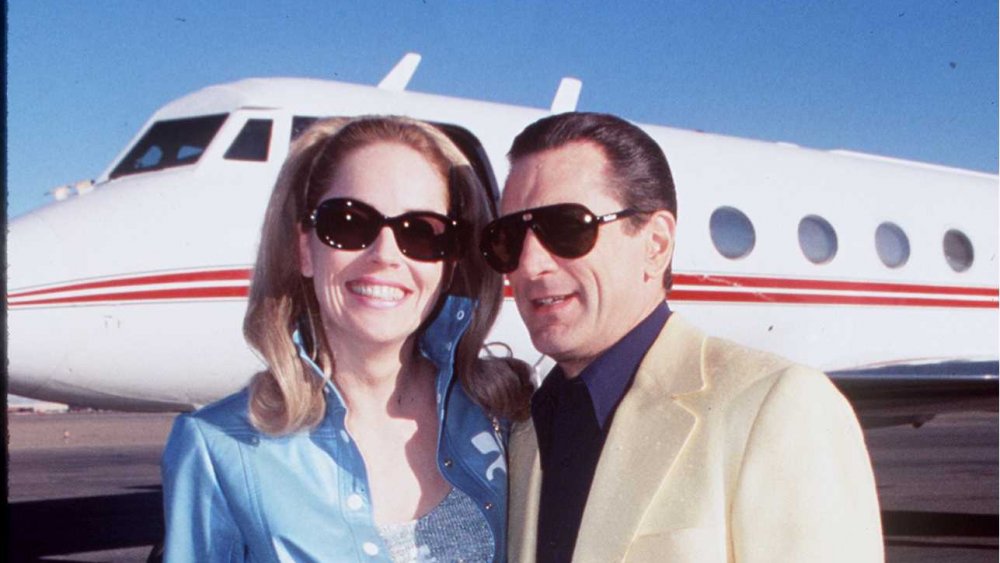 Sharon Stone may have more than basic instincts when it comes to kissing her co-stars. While she has had her fair share of on-screen make-out partners, the actress told Andy Cohen on Bravo's Watch What Happens Live that "Robert DeNiro was for sure the best kisser." And she seemed pretty confident in her answer, too.
Stone starred opposite the iconic actor in the 1995 Scorsese mob movie Casino (via IMDb). Still, she admitted that, while the kiss was "far and away" her favorite of all time, her memory might be clouded by her immense admiration for the man.
She elaborated to Cohen that she was so excited to have the opportunity to "sit across the table" from him, collaborate, and keep on pace with his talent. "I was just so madly in love with him as an actress to start with that he probably could have hit me in the head with a hammer and I would've been 'Oh yeah!'"
Penn Badgley's best on-screen kissing partner is also his worst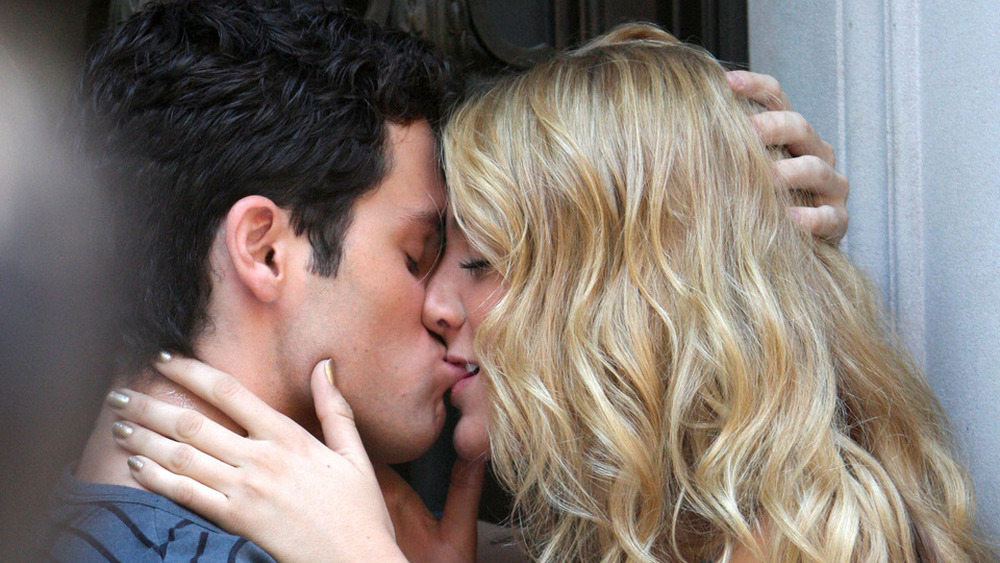 When asked by Andy Cohen on Watch What Happens Live who his favorite on-screen kissing partner of all time has been, Badgley reluctantly admitted that it was his on and off-screen Gossip Girl ex-girlfriend, Blake Lively: "I'll say Blake because we actually had a relationship at the time." But he also said that his worst kissing partner was "Blake after we broke up." Touché.
Nevertheless, whether the two were getting hot and heavy behind the scenes or just making nice for the cameras, the pair kept it professional and hid any personal feelings, however amorous — or not. Badgley told Cohen, "I think we should both pat ourselves skechers outlet on the back for getting through it because, you know, anything is complicated in that way, and we handled it."
In fact, in a Gossip Girl tribute feature in Vanity Fair, the show's executive producer Joshua Safran said that he had no clue when the couple had broken up because the two successfully reined in their emotions on set and compartmentalized the drama. Just imagine not only having to work with your ex but actually having to kiss your ex as well! We'll pass.
Paula Patton loved Tom Cruise's on-screen kiss — and breath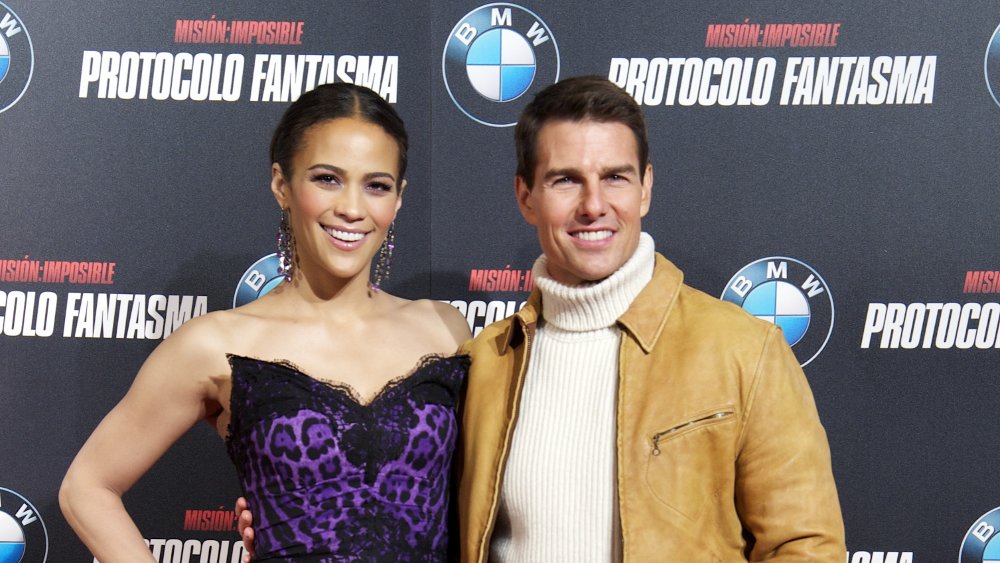 Paula Patton knows a thing or two about smooching co-stars. She has had plenty of practice puckering up with high-profile actors like Denzel Washington in the 2006 film Deja Vu (via IMDb). Nevertheless, the actress, mom, and ex-wife of singer Robin Thicke got bashful when asked about her best on-screen kiss during an interview on Live With Kelly and Ryan.
She tried to avoid the question, responding that "they're all really good because they're kisses and they're cute." But she eventually succumbed to the celebrity peer pressure, nodding to her Mission Impossible: Ghost Protocol co-star: "It's not the best but it was great. I will tell you that the kiss from Tom Cruise was a surprise." What is more, she even complimented what must be a credit to his personal hygiene habits, saying, "He had amazing breath. It wasn't minty — it was just perfect."